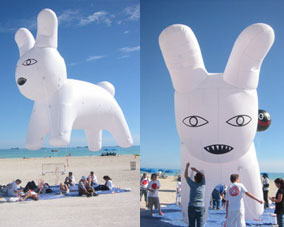 Mumbleboy in Friends With You's Skywalker Parade in Art Basel.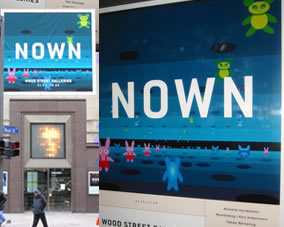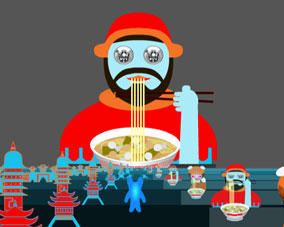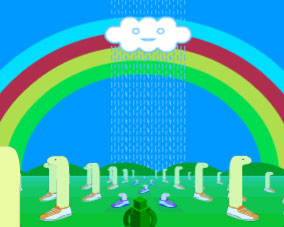 Mumblehop v1.5. Mumblehop gets an upgrade when it's presented in the N.O.W.N. exhibition in Pittsburgh.
EXHIBITION: Wood Street Galleries
CREDITS:
Concept, Interaction design, Programming, Animation: Karl Ackermann
Art, Animation: Mumbleboy
Audio: E*Rock
USB 1.1 compatible pressure pads: Oliver Ackermann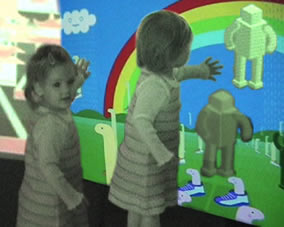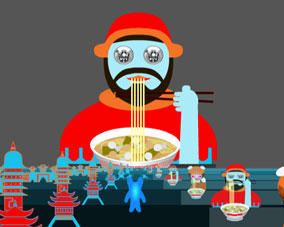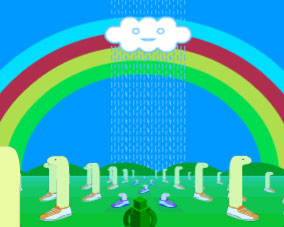 Mumblehop v1.0. Hop on mumblepads to move through mumbleuniverse projected on a big screen.
EXHIBITION: Museum of the Moving Image, Queens, NY
CREDITS:
Concept, Interaction design, Programming, Animation: Karl Ackermann
Art, Animation: Mumbleboy
Audio: E*Rock
USB pressure pads: Oliver Ackermann
Curator, Shepard: Carl Goodman