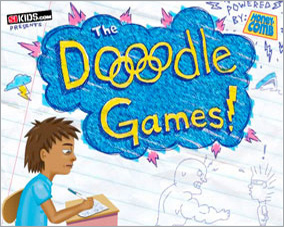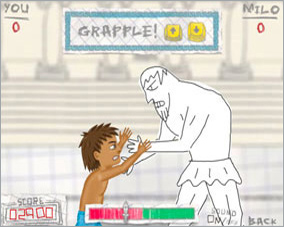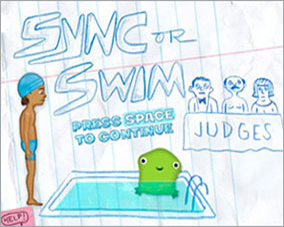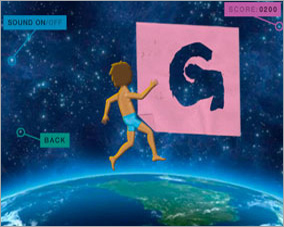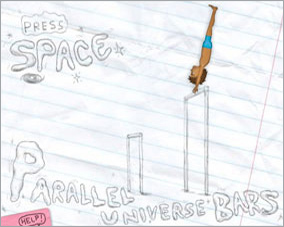 To celebrate the Summer Olympics, we developed the Games of the Keyboard Olympiad for SIKids.com.
5 games in 1, Doodle Games draw inspiration from fast-button classics like Track and Field and demands both keen finger-eye coordination and flat out tapping speed.
Our hero is incepted into a hand-drawn world of his own creation and must compete in dream-tweaked versions of Olympic events in a quest for gold and glory.
We integrated the game with SIKids.com's high score database, so that registered users have the option to post their scores for posterity.
CLIENT: Sports Illustrated Kids/Turner Broadcasting
CREDITS:
Creative, Art, and Animation: Karl Ackermann, Jon Brzyski
Additional Art: Arthur Jones
Additional Animation: Eric Benedict
Progamming: Howard Wakefeld
Sound Design: Heather Perkins